Recall Bill C300 which would have enabled the Canadian Federal government to judge Canadian mining companies accused of sins & trespasses abroad?  It failed by a small margin.  Now a new attempt is being promoted to achieve similar aims, namely enable folk in foreign lands who believe they have been harmed by a Canadian company operating in that foreign land to sue said Canadian company in Canadian Federal Courts.  The new bill's number is C323.  Keep that number in mind, as I suspect this will be a long an bitter battle. 
Here is how one commenter describes the new bill, introduced by NDP MPs:
Our current system makes it very difficult for victims of human rights abuses abroad to use our federal courts to obtain justice. Bill C-323 will ensure that these victims can follow up on international civil claims in Canada by knocking down a main defence used by many corporations called forum non conveniens. This doctrine allows courts to refuse to take jurisdiction over a case if there is a more convenient and appropriate forum for the case to take place. In the mining industry, for example, many injustices occur among impoverished populations whose court systems may not be willing or able to entertain a claim against a multi-billion dollar company. So, under forum non conveniens, Canadian companies can claim that the case should be held in the country of the alleged abuse, knowing full well that they will escape unpunished in those courts.
As always it is best to see what the bill says before too much comment.  Here are the most important parts:
This enactment amends the Federal Courts Act to expressly permit persons who are not Canadian citizens to initiate tort claims based on violations of international law or treaties to which Canada is a party if the acts alleged occur outside Canada. It also sets out the manner in which the Federal Court and the Federal Court of Appeal can exercise their jurisdiction to hear and decide such claims.

Without limiting the generality of Subsection (1), the Federal Court's jurisdiction shall include any acts or events involving the following claims:

(a) genocide

(b) slavery or slave trading

(c) an extrajudicial killing or the disappearance of an individual;

(d) torture or other cruel, inhuman or degrading treatment or punishment;

(e) prolonged arbitrary detention;

(f) war crimes or crimes against humanity;

(g) systemic discrimination based upon a person's race, ancestry, place of origin, ethnic origin, colour, religion, gender or gender identity, sexual orientation, marital or family status, mental or physical disability, or any other analogous grounds;

(h) a consistent pattern of gross violations of internationally recognized human rights;

(i) the inducement or coercion of a person less than 18 years of age to engage in prostitution or any other unlawful sexual activity, including the creation, distribution, printing, publishing or displaying of pornographic materials or the sale or trafficking of a person less than 18 years of age;

(j) the conscripting or enlisting of a person less than 18 years of age into armed forces or paramilitary groups for use in any form of warfare;

(k) rape, sexual slavery, forced prostitution, forced pregnancy, forced abortion, forced sterilization, or any other form of sexual violence of comparable gravity;

 (l) the death or serious endangerment of the health of a person by physical mutilation or by subjecting a person to a medical or scientific experiment that is not in the best interest of the person;

(m) wanton destruction of the environment that directly or indirectly initiates widespread, long-term or severe damage to an ecosystem, a natural habitat or a population of species in its natural surroundings;

(n) transboundary pollution that directly or indirectly brings about significant harm to persons living in an adjacent state or territory;

(o) the failure of a person or government agency with direct knowledge of an impending environmental emergency to immediately and adequately alert persons whose life, health or property is seriously threatened by the environmental emergency; and

(p) a violation of any of the fundamental conventions of the International Labour Organization.
Lots about genocide, slavery torture, long detention, prostitution, and other horrific acts.  Who can be for any company that engages in these? 
What is interesting is that added to these, are wanton destruction of the environment, severe damage to the ecosystem, transboundary pollution, and so on. 
I am most intrigued by the provisions of (o) the failure of a person or government agency with direct knowledge of an impending environmental emergency to immediately and adequately alert persons whose life, health or property is seriously threatened by the environmental emergency. 
That could be taken to mean that if I as a consultant do a computer simulation of groundwater seepage from a foreign tailings dam and my computer predicts contamination reaching the local populace's wells, I could be sued for failing to issues a warning.
Those promoting this act talk loudly about the mining industry as the intended target of this bill.  It is a smart tactic to add crimes against humanity to the list of things that mining companies and their consultants could be sued for.  Why can't they be honest and just list those things they believe mining companies do wrong and let it be–or at least let us have an unheated debate on?  For example, Linda Duncan of Edmonton-Strathcona in introducing the bill said:
  Mr. Speaker, I have the privilege today of tabling a petition from residents of Ponoka, High Prairie, Lacombe, Oyen, Hanna and Edmonton, Alberta. They are bringing to the attention of the House that it is essential that Canada maintain, promote and enhance its role in upholding human rights and sustainability worldwide. That includes the condemnation of practices of Canadian and other corporations forcing displacements, social conflicts, violent disruptions of protests against unfair employment practices, poisoning local water and the destruction of farmland and fisheries. They are bringing to our attention that Canadian legislation must be reformed to hold accountable those who violate human rights or harm the environment.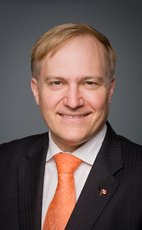 Peter Julian of Burnaby-New Westminister, who was the original sponsor of Bill C-300, says this in introducing Bill C-323:
Mr. Speaker, I am happy to re-table my bill on corporate responsibility. This was formerly Bill C-354 in the 40th Parliament. The bill is called the international promotion and protection of human rights act.

This is an innovative bill which mirrors the U.S. alien torts claims act. It has given rise to a very healthy and ongoing debate in civil society. It has been developed in close co-operation with Nick Milanovic, who is the adjunct professor at the Department of Law at Carleton University, and Mark Rowlinson, counsel for the United Steelworkers. The bill has been endorsed by the Canadian Association of Labour Lawyers and many other civil society groups, experts and concerned Canadians.
I can find no comment on this bill  by any Canadian mining group.   If you know of one, please let us know.  For the rest, stand by, this will be an interesting debate.