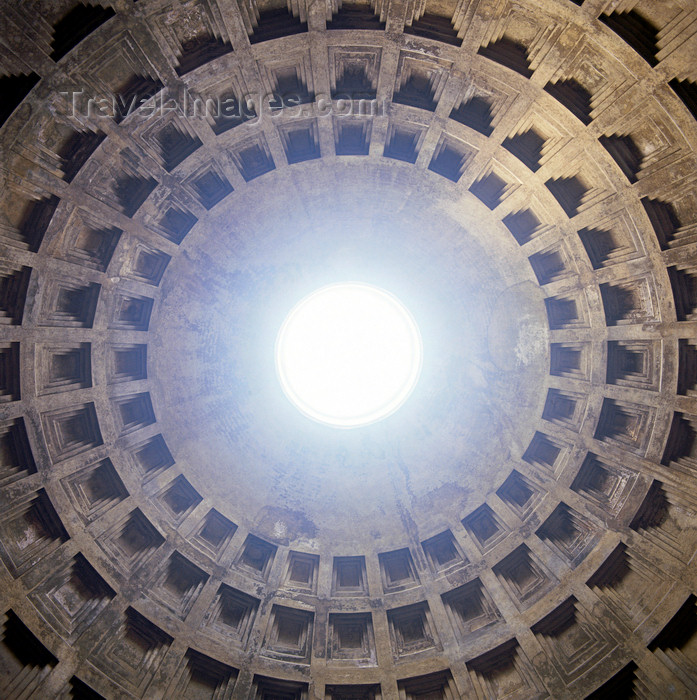 Drive through the wilds of Arizona and New Mexico and see those magnificent red sandstone cliff, standing proud in spite of thousands of years of erosion.   It is one of my favorite sights.  It is spectacular to behold.  It tells me that landscapes can be the same for very long times.
Can we do the same with mining wastes?
The Pantheon in Rome is as it was when constructed 1,600 years ago.  The secret is that the dome is of primitive cement.  A lesson for long-term stability.
Today the lab sent me the results of a test to see what happens if I add cement to a nasty, clay tailings.  I saw the material in its "natural" state, come straight from the metallurgical laboratory.  The material was an ugly gray mess of sloppy consistency: a silty clay of high plasticity and obviously low strength.
"Add cement to the stuff," I intoned.
We did. Five percent in this case, although I have recommended 2.5, 5.0 and 10.0 % addition tests. The results are pending.
The day after cement addition, the mix was still soft and slaked when water touched it.  "That is a dumb idea," some said.
 Today, a week after five percent cement addition, the young engineer proclaimed: "It is rock hard."
The point of this silly story (a true one) is that if you add cement to a filter-pressed tailings and even that produces a wet, sloppy tailings, the addition of a bit of cement gives you something that is rock-hard.  Dare we hope that it is as hard as those cliffs of Arizona and as durable?
I do not know.  More test data are needed to make a sound conclusion. You will have to test your own wastes.  And consider the climate and the ability of the mine to afford the additional cost of lots of cement.
I am told that the Marlin Mine in Guatemala is to add cement to their filter-pressed tailings.  They will backfill the open pit with this stable material.  And continue to entertain NGOs who love trips to that beautiful part of the world. 
Now the nice thing about filter-pressed, cement-stabilized tailings is that nobody can bleat about dam-break failure; nobody can fear the worst, for this will be a pile as stable as those old geomorphic cliffs of red muds deposited in old seas; and nobody can say that post-closure is not, in essence, forever.
Obviously this is expensive to do.  But if the true cost of mining is reckoned up, and I include the cost to society of taking over the closed site and looking after it forever, then the cost of a bit of cement in the tailings is but a trivial cost. 
This proposition is controversial.  But that is what blogs are for: to postulate and expose the controversial (the future realities) and leave the rest to the fights of mines, society, regulators, and learned conferences and seminars.  I bet there will be no papers on this topic at Paste 2013 in Bello Horizonte where the converted will convene.